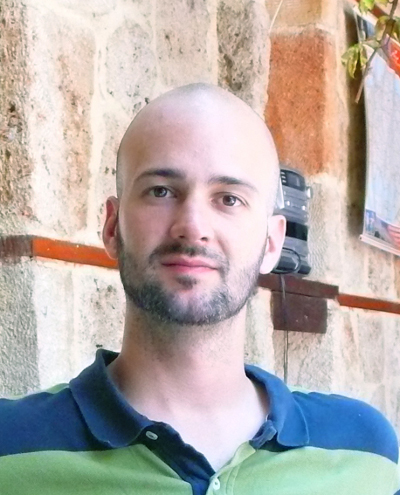 Instituto de Matemática e Estatística,
Universidade de São Paulo,
Rua do Matão, 1010,
CEP 05508-090 - São Paulo - SP
Office 109, bloco B
Phone: +55 (11) 3091-6304
Welcome to my webpage!
I am currently associate professor at the Institute of Mathematics and Statistics of the University of São Paulo in Brazil. My main interests in research are shape and topology optimization, free boundary problems, inverse problems, PDE-constrained optimization, optimal control, asymptotic analysis and image analysis.
A short summary of my mathematical peregrinations: I obtained my PhD. in Mathematics in 2006 at the Institut Elie Cartan, University of Nancy I. In 2006-2010 I was post-doc at the Karl-Franzens University of Graz, Austria, in the START Project. In 2010 I held a 1-semester replacement professor position at the University RWTH of Aachen, Germany in the Research Group for Computational Mathematics (CCES). Between September 2010 and March 2012 I was post-doc at the Humboldt University of Berlin, Germany. From 2012 to 2015 I was head of the MATHEON research project C37 "Shape/Topology optimization methods for inverse problems" (Nachwuchsgruppenleiter) at the Technical University of Berlin in Germany.
Email: begins with my family name (Laurain) and ends with ime.usp.br
Links:
> Google Scholar
> ORCID
> ResearchGate
> Web of Science

> Download my CV